The Curious Insider is an all access rewards program tailored specially for you to enjoy sparkly rewards. It's free to join and every $1 spent get you closer to your next jewelry treat.

Curious?
Scroll down to find out more.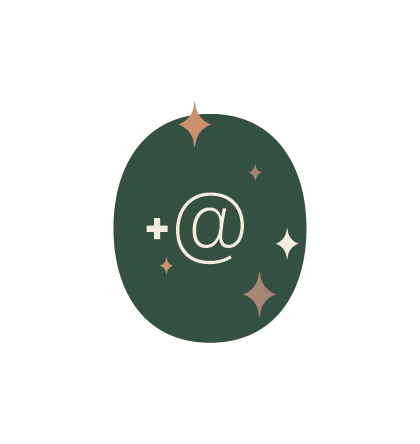 Create An Account
Sign up with your email address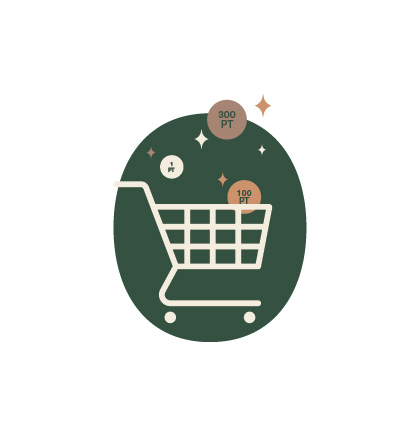 Earn Points
Every $1 spend earn you 1 point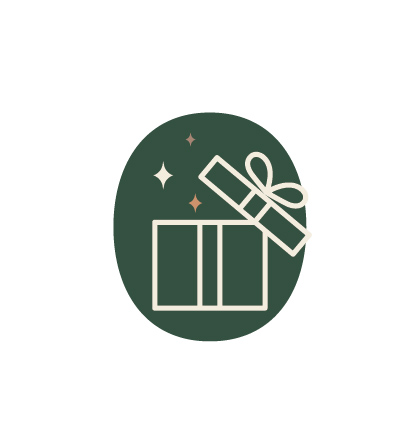 Get Rewards
Use points to redeem exclusive rewards. Upgrade to Inner Circle Be part of our Inner circle for more benefits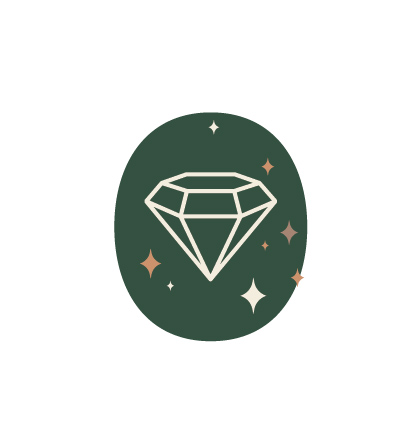 Upgrade to Inner Circle
Spend $2000 with us and enjoy more benefits
Create an account
Shop with us
Refer a friend
+ 20 points
+ 1 point per $1 spent
+ 100 points

Membership Tier + Rewards
Frequently Asked Questions
How do I redeem rewards?
• To redeem a reward, simply select the reward you want to redeem at check out, you will be given the options base on your current points and membership status.
• If you wish to reserve the reward for another purchase, you can cancel the redemption and proceed with payment.

Do the points get taken away from my points balance when I redeem a reward?
• Yes, as soon as a reward is redeemed, your balance is adjusted.

Can I redeem more than one reward at a time?
• Even if you have enough points to redeem multiple rewards, you can only use one discount code at a time. This is set up to prevent discount stacking.

How do I become an Inner Circle and what is the validity of my status?
• To be in our Inner Circle, you will need to earn a lifetime total of 2,000 points to enter this tier.
• Please note that claiming points will not impact your lifetime points earned used to upgrade to the Inner Circle.
• Your Inner Circle status is valid for life.

What will happen if I return my order?
• If you return your order or the sale is canceled, the customers' loyalty points will be automatically deducted from your account.

Will I be able to earn and claim points at your physical store?
• Yes! Your purchases will be tagged to the account that you have with us and points will be credited to you.
• Points can also be claimed at any Curious Creatures shop.

How are my points calculated when I make a purchase?
• When you make a purchase in-store or online, every $1 spent will get you 1 point.

Do note in the following scenarios where points will not be given:
• Shipping cost: points are not given.
• Gift card redemption: points are not given for purchase when using a gift card.
• Coupon discounts: points are excluded for applied coupon discount. e.g 10% off $100 = $90. You get 90 points.

If I am an existing customer, how do I start the program?
• If you are an existing customer or previously checked out as a guest, the next time you log in to your account, you will be able to access the program and start earning right away.

How long do my points/discounts expire?
• All points will expire within 365 days after the latest action you have made to earn the points.
• Birthday discount code is only valid for 1 purchase during birthday month

Are there any discount exclusions to using the rewards coupon code and birthday discount?
• Rewards are applicable on all products, excluding sale items, bundle sets, permanent jewelry, piercing, bespoke services, and limited-edition collaborations.
• Inner Circle reward of 10% off always excludes sale items, permanent jewelry, piercing, and bespoke services

Can the Curious Insider / Inner Circle discounts be used with other promotions or discounts?
• No, all discounts cannot be stacked or used in conjunction with another promotion or discount.